Keep Animals Out Of Your Grays Harbor County Home
No one wants pests of any kind getting into their house. Even small insects can cause a fair amount of damage if not taken care of promptly. However, when larger animals such as rodents find their way inside, the damage can occur far more quickly.
If your Grays Harbor County home is experiencing an infestation due to larger animals, you need Beacon Pest Control's animal proofing services. We can get rid of the animals in your house and make sure that future infestations don't occur.
Our Animal Proofing Process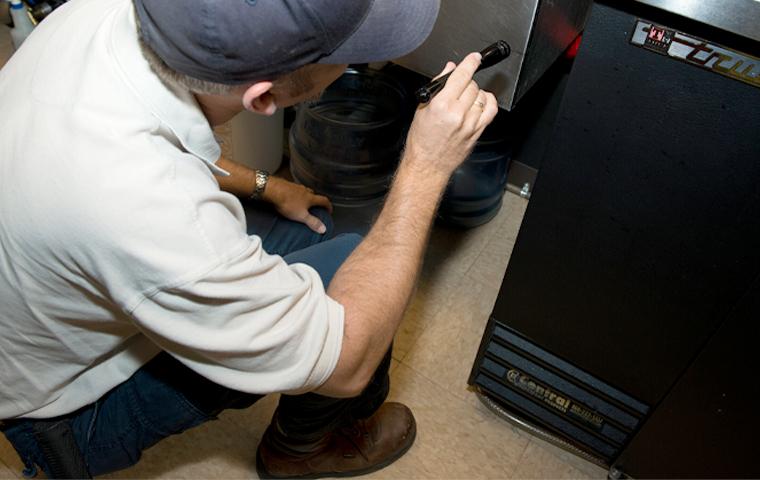 Inspection
Identifying entry points and areas of pest activity is essential in providing you with effective service. We'll do this by performing a thorough inspection of your property to begin your service. Once we've determined where the problem areas are, we will tailor our treatment to eliminate your animal problem as efficiently as possible.
Treatment
We offer several different treatment options to meet your needs. The first is our Animal Evaluation Service, which includes the inspection, two weeks' worth of trapping services to eliminate the animals in your house, and a list of repair recommendations. During the two weeks of trapping, we'll check the traps a minimum of once every seven days.
We also offer repair work if you don't want to do it on your own; this is the second treatment option we offer. Once we remove your animal infestation, we'll fix the areas that the animals were using to get into your house in order to prevent a new infestation. We are fully licensed, bonded, and insured as contractors, so you can be sure we'll do the job right and with excellence.
Finally, we also offer maintenance trapping and baiting services. If animals have been a recurring problem on your property, this is a good service to keep them to a minimum around the exterior of your home. Fewer animals on your property mean that fewer will attempt to get inside your house.
Protect Your Home From Dangerous Wildlife
No one wants mice, rats, or other animals getting into their house, but if they manage to, the best thing you can do is take quick action to get rid of them. By eliminating them quickly, you can avoid the damage they cause and the illnesses they spread. Beacon Pest Control provides the services you need to get rid of the animals in your house and ensure they don't return. Contact us today to request a free estimate for our animal proofing services.
Learn more about our home pest control and commercial pest control services.
Request Your Free Estimate
Complete the form below to request your estimate