Bare Ground Services For Grays Harbor County Driveways & Walkways
If you have a gravel or stone driveway or areas of your landscaping that are gravel or stone, such as walkways or parking areas, you're probably familiar with dealing with the weeds that spring up between the rocks. It's frustrating to remove those weeds only to have them sprout back up seemingly as soon as you turn your back.
Trying to keep your gravel driveway bare shouldn't have to be a full-time job. If you've been having trouble eliminating weeds on the hardscape areas of your property, it's time to contact Beacon Pest Control. We offer Bare Ground Maintenance Services to rid your Grays Harbor County gravel and stone areas of all vegetation.
Our Bare Ground Maintenance Services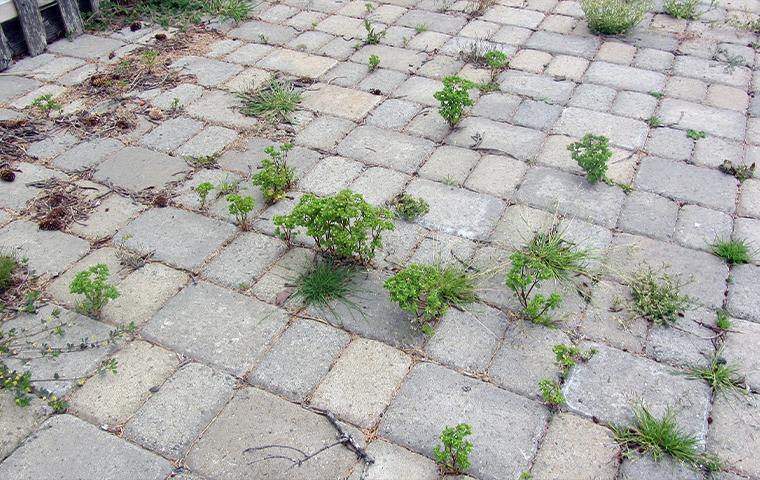 Our service begins with an inspection of your property. After assessing the property, we'll make a recommendation on what we can treat; then, you can decide what areas you'd like serviced.
Once we treat an area, the product begins to work immediately, but you'll need one to three days to see visible wilting. In colder temperatures, this process can take longer. Please remain off of the treated area until it has had time to dry thoroughly. In direct sunlight, this can be as fast as an hour. In shaded areas, it could take up to 24 hours to dry.
Once the treatment has eliminated the weeds, you can allow the dead plant matter to mulch itself into the ground, which typically takes a couple of months, or you can rake the area to restore its groomed appearance. We offer raking services for a reasonable price if you'd prefer that we perform that task.
We stand behind the performance of our bare ground service throughout the entire growing season, which usually lasts through the end of September. If you see new growth or if the plants we treated have not turned brown after two weeks, contact us. We'll return to your property to assess and re-treat as necessary.
Lawn Weed Control
In addition to our bare ground service, we also offer weed control for lawns. This service is not available for planting beds. Please contact us for more information.
Weed-Free Driveways, Lots, & Hardscapes In Grays Harbor County, WA
If you have hardscapes in need of weed control, Beacon Pest Control offers the services to keep those areas weed-free. These services are available as early as February and warrantied through September. To request a free, no-obligation estimate, contact us today.
Learn more about our home pest control and commercial pest control offerings.
Request Your Free Estimate
Complete the form below to request your estimate