The Damage Weeds Cause To Your Grays Harbor County Lawn
April 15, 2021
If you value the health of your lawn, garden, and the beneficial plants growing around your property, weeds are something you should know how to control. Here is everything you should know about weeds to help you better understand these invasive and life-draining plants.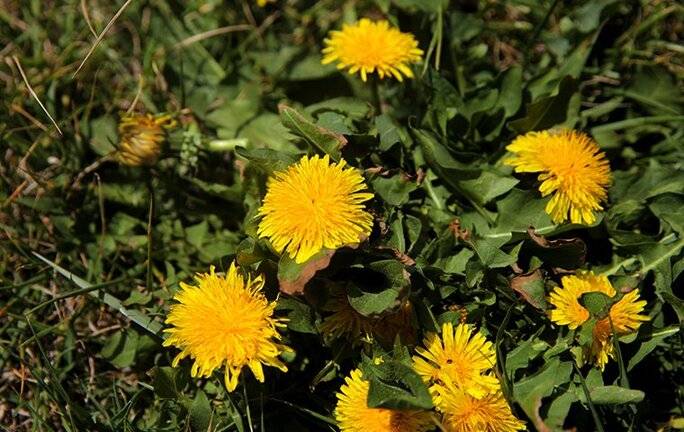 Typical Weeds Around Grays Harbor County
Grays Harbor County is home to hundreds of weed species. Some are easy to identify; others are not. In many cases, weeds have budding flowers that make them look attractive to the untrained eye when, in reality, they are choking out the life of beneficial plants around them. Sometimes weeds share similarities in appearance to the grass around them. These types of weeds are identified by how fast they grow or, in some cases, how they grow parallel to the ground instead of perpendicular.
How Weeds Damage Lawns
Nature lives in a constant balance. Plants that share space also share nutrients from the ground, sunlight from the sky, and water from the clouds and local water bodies. If one plant takes more of these needed resources and or steals from its neighbors, it is considered a weed.
Some weeds steal sunlight by growing in canopies over neighboring plants, while others draw a large amount of water from the ground, causing everything around them to become dehydrated. Weeds grow faster than surrounding plants and continuously fight for more land, starving out anything that dares to live close by. In the case of lawns, this results in massive grass decay, drying, and death. Grays Harbor County grounds have green in them but are more weeds than actually healthy grass.
The Difficulties With DIY Weed Control
There is no easy way to handle a weed infestation. One big hurdle is finding a solution that kills weeds but leaves healthy grass intact, and to do this, you must apply the right treatments in targeted locations. This requires detailed knowledge of lawn care and a firm understanding of weed identification. You also have to know when to treat different weeds. Some require treatments applied in the fall months, while you must handle others in the spring.
Follow Up To Weed Control
If you do find a way to treat for weeds effectively, chances are you will be left with a spotty lawn. This is where fertilizer, thatch removal, seed planting, proper watering, and a laundry list of other general lawn care necessities come into play. Just like weed control, these things require detailed knowledge and the right tools for the job at hand.
Why You Should Call A Professional For Weed Control
There is only one reliable way to get weeds out of your lawn and nurse it back to health, and that is with professional help. At Beacon Pest Control, we provide comprehensive lawn and pest control services designed to promote healthy grass growth and eye-catching greenery. Our team of licensed and highly trained technicians knows how to identify area weeds and how to eliminate them around lawns and gardens properly. We also offer year-round pest protection plans for both yards and indoor living spaces.

Contact us today with any questions you have about our high-quality lawn care services, and find out how we can help keep your Grays Harbor County property green and pest free.