Carpenter Ants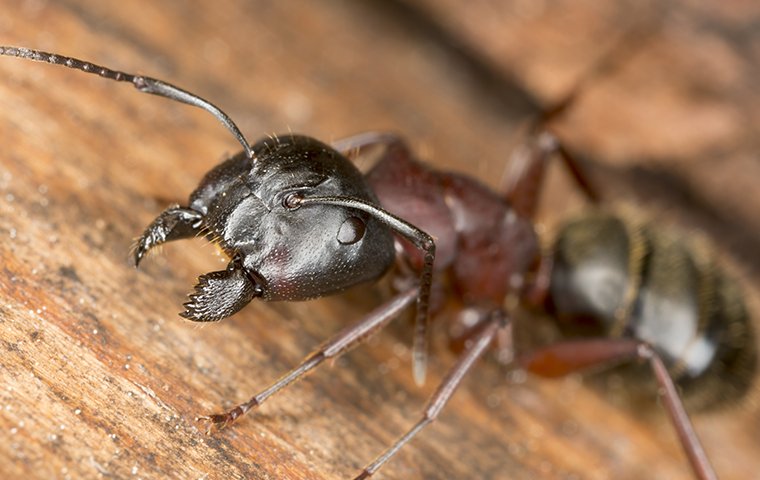 If you are noticing large black or black and red ants wandering around your Washington yard or inside your home, they are most likely carpenter ants. Carpenter ants are one of the largest household invading ant species living in the United States. Having carpenter ants nesting near your property, in your yard, or worse yet in your home, is never ideal and has the potential to cause significant and costly damage. Carpenter ants are a destructive species that nest inside of wood, usually choosing older or water-damaged wood. If carpenter ants are nesting in your home, you not only need to worry about the damage they are causing but where the excess moisture that is attracting them to your home is coming from.
Unlike termites, carpenter ants don't eat the wood they are tunneling through, they only tunnel inside of wood to nest. Like other ants, carpenter ants have a varied diet of sweets, proteins, and greases. Since most of our yards and kitchens provide ants with food sources, it is only natural that they are attracted to our outdoor and indoor spaces. Ants foraging for food for their colony move into homes and other buildings through spaces under doors, cracks in the foundation, and gaps that form around windows and doors. Once inside, if they discover food and moisture, it is common for them to want to stay and create a satellite nest to expand their colony. Taking immediate action to eliminate carpenter ants from your home or yard is best to protect it and your bank account from their damage.
With the help of our professional pest control services and the following prevention tips, you can help to protect your Washington property from carpenter ants:
Remove things from your yard that can collect moisture and attract carpenter ants like fallen trees, tree stumps, or unnecessary landscaping ties.
Never stack firewood against the side of your home or on your porch or deck.
Cut shrubbery back from your foundation to allow the sun to hit the soil around its perimeter and keep it dry.
Inspect your home for entry points carpenter ants could utilize, and seal any you find.
Mosquitoes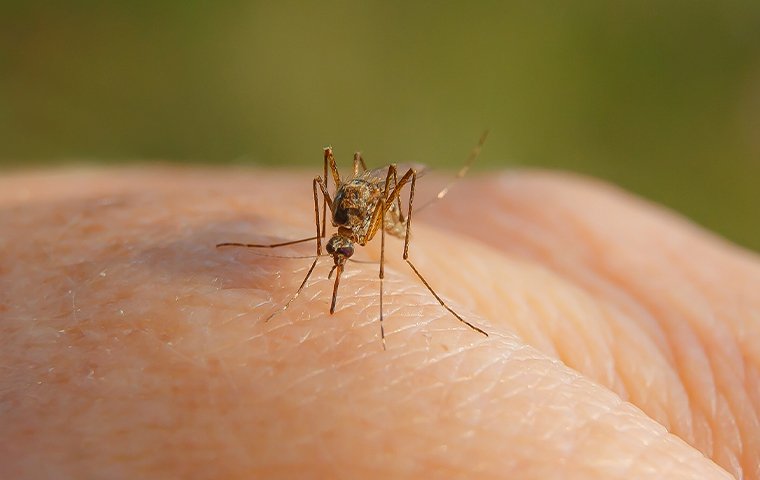 Mosquitoes are prolific outdoor pests that develop large into populations very quickly. It only takes a little more than a week (when environmental conditions are right) for an egg to develop into a biting, breeding mosquito. With a single female capable of laying more than 100 eggs, it is easy to see how quickly these tiny insects can become a big problem in our outdoor spaces. Not only do these biting pests make it impossible to enjoy being in our yards, but they are dangerous. Though mosquitoes are frail and easily squashed, they can spread deadly diseases and parasites to both people and animals. Minimizing our expose and our pet's exposure to these pests is essential.
The mosquito is a type of fly with a slender body, long legs, and two wings. Females feed on human and animal blood to get the protein required to create eggs that produce viable adults. A female mosquito will feed on the blood of people, birds, livestock, and wildlife. Males do not have blood meals; they, along with the females, feed on plant nectar and other liquid sweets as their primary food source. Standing water is where the female mosquitoes lay their eggs; any property with or near any amount of standing water can become infested with mosquitoes. Some favorite breeding sites include buckets, flowerpots, clogged gutters, ponds, wading pools, low lying areas, woodpiles, and tree stumps.
With the help of our professional pest control services and the following prevention tips, you can protect your Washington home from biting mosquitoes:
Eliminate standing water from your yard. Fill in low lying areas and make sure your yard has good drainage.
Remove tree stumps, woodpiles, and brush piles from your yard that collect water.
Store containers that collect water upside down when not in use.
Spiders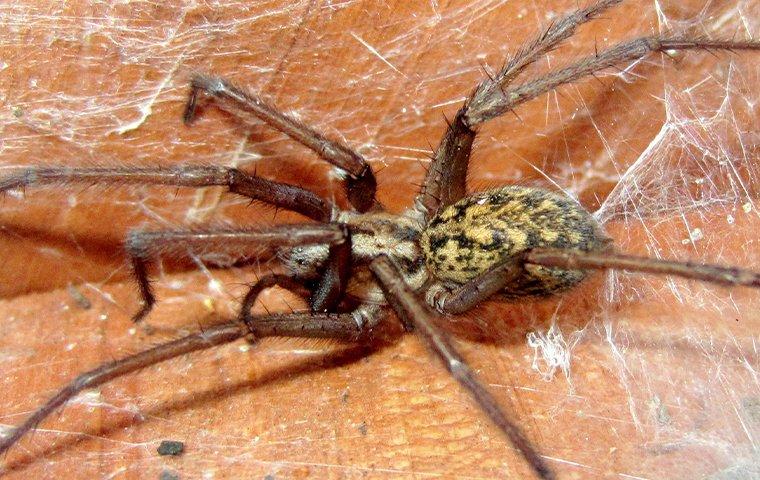 Two of the most common spiders living throughout Washington State are the giant house spider and hobo spider. While most of us don't want large numbers of these spiders in our yards or homes, the good news is that neither the hobo spider nor giant house spider has venom potent enough to affect our health. Hobo spiders are large brown spiders with long thin legs that resemble brown recluse spiders. This resemblance has given a bad rap. As its name suggests, the giant house spider is impressive in size, with males reaching up to a four-inch leg span. These spiders are dark orange, brown, or beige, and some have mottling on the abdomen.
Both hobo and giant house spiders often move in our homes after following their prey inside. They also regularly hitchhike their way indoors in cardboard boxes, on firewood, and inside plant pots. Once indoors, they are attracted to damp basements where they build their webs and hunt prey. If spiders are happily living in your home, usually it is because there are plenty of insects for them to hunt. When living outside, a spider's feeding habits are quite helpful, controlling populations of mosquitoes, flies, and aphids; inside, however, they and their prey are unwelcome and need to be eliminated!
With the help of our professional pest control services and the following prevention tips, you can protect your Washington home from spiders:
It is essential to take away entry points from spiders. Seal cracks in the foundation, place covers on vents, and seal spaces around cables and other utilities entering your house.
Make sure open windows and doors have tight-fitting screens in them.
Cut back overgrown shrubbery and landscaping plants from the outside walls of your home.
Place garden areas a distance away from your house.
Request Your Free Estimate
Complete the form below to request your estimate