Protecting Your Grays Harbor County Home From Wood-Destroying Organisms
Wood is a primary component in many structures, so wood-damaging pests are an understandable concern for property owners throughout Grays Harbor County. Although many homeowners immediately think of termites or carpenter ants when they think of wood-destroying pests, the most damaging structural organism is decay fungus caused by moisture problems.
Regardless of the cause, keeping structures in good repair with regular inspections and maintenance is the key to prevention. However, pests can occasionally find their way into even the best-maintained structures. If you find yourself dealing with structural pests, you need a professionals' help. At Beacon Pest Control, we have been protecting homes from wood-damaging organisms for over 30 years.
Our Structural Pest Control Process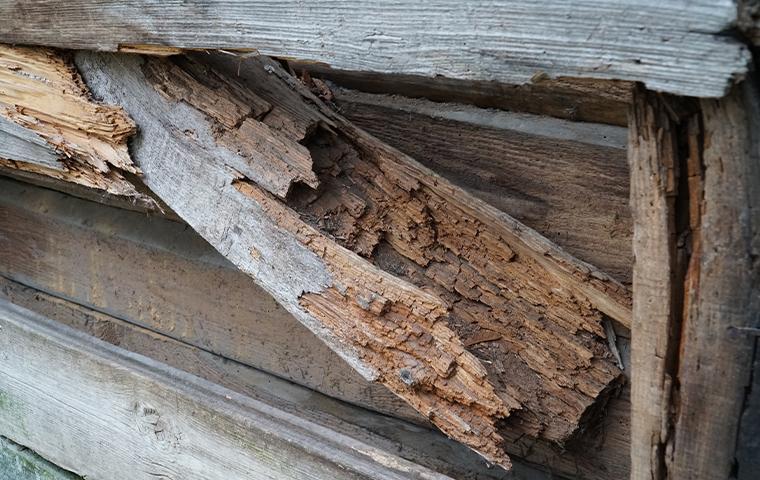 Inspection
Providing your home with the service necessary to meet your particular structural pest control needs requires us to identify the areas of damage, what pests are present, and whether any underlying problems, such as a water leak, are present. By carefully inspecting your house, we can acquire the information we need to develop a service plan tailored to your needs.
Treatment
Effective treatment of wood-destroying pests requires specialized tools and training. Because of variations in treatment techniques and structures, there is no "one size fits all" service for structural pests. That's why we will customize a plan for your house. We have the expertise to accurately diagnose and treat the pests that are causing damage to your home. We treat for all of the following pests:
Decay fungus
Carpenter ants
Subterranean termites
Dampwood termites
Wood-boring beetles
Moisture ants
Pre-Construction Treatments
Building a new home is a substantial investment in time, effort, and money. After deciding to make this investment, have you thought about how you are going to protect it? Wood is still the principal building component in most homes, and while we wouldn't find it very appetizing, some pests eat nothing else. Termites are the most publicized example, but several beetles, carpenter ants, and fungus will damage or consume wood too.
Almost every house will be exposed to structural pests at some point. Taking steps to protect your home as you build it is the ideal way to protect it from wood-damaging organisms right from the start. We use a borax solution that provides protection in a low cost, low toxicity, and permanent way.
Wood that's not exposed to water is where borates really show their muscle. Once applied, they are stable and won't biodegrade or break down. Protection can last for the life of your home, making the wood lethal to insects that nest or feed in it. It also kills mold and fungus spores on contact. For wood already exposed to water, the borate salts will dissolve and leach out of the wood over time. If used under these conditions, they must be protected with water repellents or paint.
Protecting Your Structure Has Never Been Easier
If your home has no protection from wood-destroying organisms, now is the time to change that. Beacon Pest Control provides customized services to keep your home free of the structural pests that work to damage it. It's only a matter of time before your house will encounter a structural pest. Protect it by contacting Beacon Pest Control for a free estimate today.
Learn more about our home pest control and commercial pest control services.
Request Your Free Estimate
Complete the form below to request your estimate